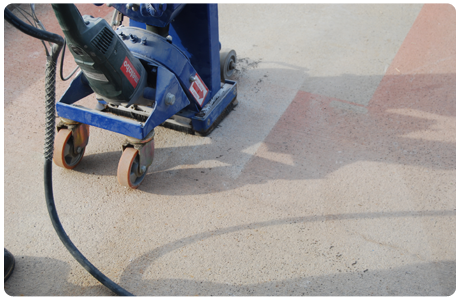 The Essential Part of Any Flooring System
A flooring system is only as strong as the bond that secures it to the substrate. The best way to get the strongest possible bond is the meticulous preparation of the substrate's surface. That is where QC Companies' trained staff and specialized equipment come in.
Our expertise in surface preparation extends beyond concrete to include wood and brick substrates.
Surface preparation is essential even before applying moisture control, installing an underlayment, or doing anything else to smooth or repair the substrate. It is the first step, regardless of whether your flooring system will consist of concrete coating, polished topping, polished concrete, or even carpet or vinyl.
The key to proper surface preparation is to ensure that the substrate is completely clean. The surface must be free of oil, grease, wax, dirt, asphalt, dust, paint, latex and gypsum, as well as any other residual curing or sealing compounds. In fact, any contaminant remaining in the surface can result in a weaker bond and needs to be eliminated.
QC Companies can ensure that your substrate is sound and ready to perform as part of any flooring system. Our highly trained personnel stand ready to apply their years of experience to almost any situation. Also at the ready is the region's most comprehensive stock of grinders, blasters, and other specialized equipment and tools.
News & Events
NEWS & EVENTS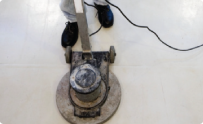 Coatings Lunch & Learn
Want to find out more about Coatings? Come to our Coatings Lunch & Learn. Call us to find out more or to register for the next class!